The average Brit spends 3 hours and 15 minutes on the internet every single day, and two-thirds of this time is spent on a smartphone.
With technology constantly evolving to be faster and more efficient, we're now accustomed to expecting access to anything and everything at the touch of a button - convenience is king to UK consumers. 
QR codes can offer consumers the speed and convenience they crave, so businesses need to take note and keep up to maintain their competitive edge.
Here at takepayments, arming small businesses with everything they need to succeed is our bread and butter, which is why we created our own Order and beepaid service that uses QR codes for more efficient and safer service.
Find the low down on QR codes and how they can benefit your business and how you can get started with takepayments.
What is a QR code?
QR, aka Quick Response codes, are like modern-day bar codes, except they don't require clunky machinery and can be scanned and read by smartphones. Essentially, when scanned, a QR code can take a piece of media (like a website, social feed, menu, etc) and put it onto the user's smartphone.
You'll have no doubt seen QR codes in action before, on billboards, posters, flyers, and so on, but if you're still unsure here's what they look like…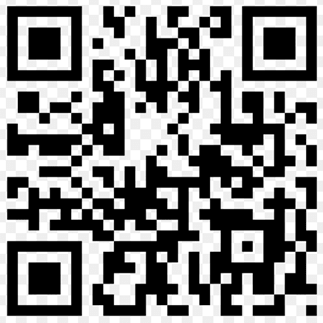 If you've got your smartphone to hand why don't you give it a whirl? Simply open up the camera and point it at the code and you should be prompted to check out the link.
Top tip: nearly all modern smartphones have QR code readability built-in. For older models, users simply need to download a QR reader app - it'll only take a minute, and they'll have the same functionality.
How do they work?
So that's a brief overview of what they're all about, but for those who want to get into the nitty-gritty, let's take a deeper dive into the tech behind QR codes.
Every QR code is unique and consists of multiple black dots and squares which represent pieces of information.
Brace yourself for some brain-busting lingo - QR codes are made up of encoded pieces of data which can be binary, numeric, alphanumeric, or Kanji (a form of Chinese writing).
When you face your smartphone camera at this jumble of shapes, it very quickly (we're talking two or three seconds) translates this into something we can easily understand. 
That's enough of the technical stuff, let's take a look at how QR codes can benefit businesses.
Business benefits
There are three big benefits to be had by businesses who introduce QR codes, so let's take a look at each with examples. 
1. Safety: COVID
Using a QR code, you can direct your consumers to information on your website or online channels rather than handing them a flyer or menu, for example, making them perfect for the crazy times we're currently living in. 
COVID-19 has made physically touching things a minefield, with many consumers extremely reticent to touch communal objects. Cash is a perfect example - it's usage in the UK is down a whopping 50% thanks to COVID, with consumers afraid it's unhygienic and may harbour a transmission risk.
So, with a QR code, you allow consumers to still get access to the information you want to share but in a safe and risk-free way. 
An example
A cafe looking to spread the word on their new coffee flavours planned to hand out flyers with all the details but COVID makes that a no-go.
Instead, the cafe puts a sign on their countertop with a QR code underneath. Customers can pull their phone out and scan the code without touching anything. They can learn all about the new flavours and feel safe doing it - it's a win-win.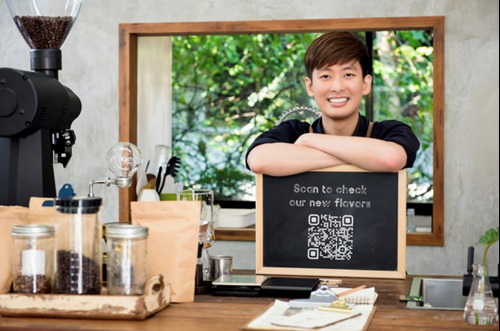 2. Convenience
We've already alluded to this one but it's more than worth mentioning again - consumers demand convenience, and if they don't get it they're more than happy to abandon ship.
Don't offer them what they want and they'll find someone else who will, so by adopting QR codes you can offer them the latest technology which is simple to use and super speedy.
An example
Lee and Kate fancy a takeaway for tea and they've recently received a few flyer for local take-outs through the letterbox. 
One of them has a QR code on it, and upon scanning the code they discover it takes them to an online menu and payments system. They can select, order, and pay at the push of a button thanks to the QR code in a matter of minutes. They're surprised and delighted by the convenience offered and don't hesitate to order again.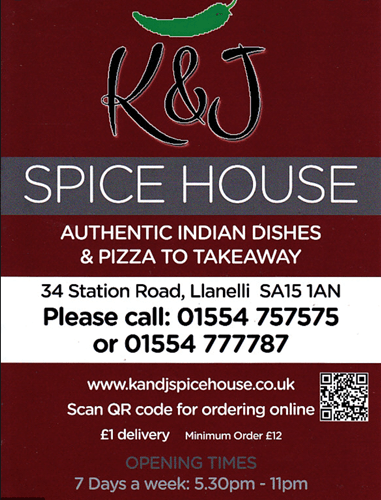 3. Cost
Every penny counts for small business owners, and QR codes can save you plenty of those in printing costs. 
If you opt for a QR code in the middle of a table instead of a menu for each customer, for example, just think about how that will add up over the course of a week? 
In the wake of COVID, government guidance for hospitality businesses states single-use items should be used instead of shared objects, including condiments and menus.
So, instead of printing a fresh menu for every customer, you can pop a QR code on the table to direct them to your menu online and save yourself a pretty penny, like this: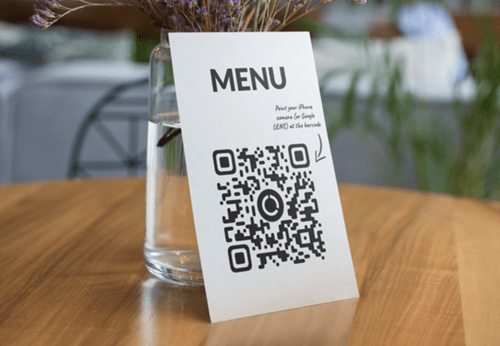 An example
A restaurant has the capacity to hold 50 diners at one time and thanks to COVID they can no longer provide reusable menus. The printing costs are daunting, so instead, they use a QR code which they place in the middle of each table.
Their diners simply scan the code and are taken to a menu as well as ordering system which is sent straight to the restaurant's kitchen. The business saves on the additional printing costs and staff and diners are kept super safe. 
Where can I use a QR code?
The sky's the limit when it comes to where you want to use QR codes, but here's a handful of our favourite ideas:
In your shop window 
On your countertop 
On your website
In marketing emails
On menus
There are also loads of things you might want to use a QR code for, including to:
Provide contact details
Link to social feeds
Provide details of an event
Offer competition information
Provide more product details
Link to your menu online, and with that in mind let us introduce...
Order and beepaid
We've been working very hard on our brand new Order and beepaid service. It lets businesses take orders and payments from the table, or offer a collection or delivery service.
Your customers can browse your menu, order and pay using their smartphone, either from their table or the comfort of their own home, using your unique QR code. Here's how it works:
We will set you up and help you link it to your kitchen ond/pr bar. You can add as many tables as you wish and we offer a collection or delivery option too.
Your customers scan the QR code you provide on their table or menu.
They can then browse your menu, place their order, and pay securely all in one place. Game-changing, right?
Order and beepaid also lets you:
Customise your menu
Manage orders on multiple devices
Send orders to relevant areas
Take part in the government's track and trace scheme
To find out more, or start using QR codes to benefit your business today with Order and beepaid, get in touch with one of our friendly experts!