Google My Business (GMB) is a free tool provided by Google themselves. It helps businesses control how they appear in Google search results and on Google Maps, as well as helping people find you when they search for certain things using the search engine.
For example, if someone searches for 'takeaways in Stockport' even if they haven't searched specifically for your business, and you're a takeaway in Stockport with a GMB page, it's likely your business would show up as a recommendation.
You can use your GMB listing to share information about your business, such as your location, whether you're open or closed, offering takeaway service, opening hours, a link to your website, photos of your business and more, so customers know what to expect.
Google is a household brand that is trusted by consumers everywhere, which is even more reason to have one. And we know we've already said it, but it's free, so you've got nothing to lose!
It's simple to use and can be set up in a matter of minutes too. Follow this guide to get started.
Google Account
Before you get started, when you start to register a new business, there might be a Business Profile already set up for an old business at the same address. Google say that you should not try to claim it. Instead, you can suggest an edit to have it marked as closed. Then, once that is done you can create a new profile on Google My Business for your business.
Setting up a Google account
Step 1 (if you already have a Google account, go straight to the next section).
On your computer, go to https://www.google.com/account/about/ and click Create an account on the top right corner.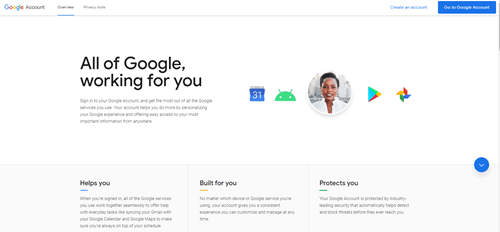 Step 2.
Type in your details. If creating a business account, try to create a username closest to your business name and make sure it's professional.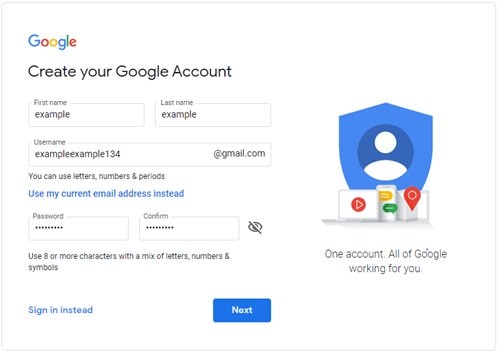 Step 3.
Although you don't have to, entering a phone number and recovery email address can be useful for security purposes, or in the event that you forget your password.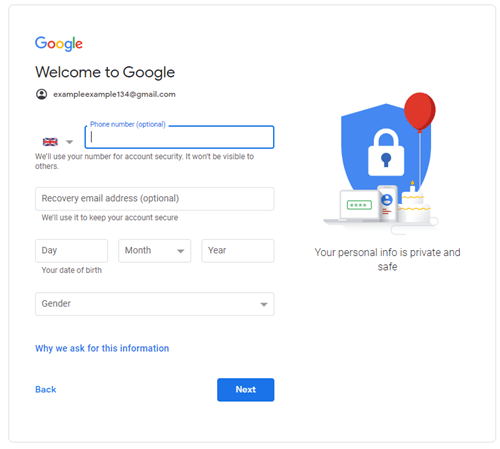 That's it, your Google account is now set up, so you can create your Google My Business page.
Step 4.
Read the Terms of Service and Privacy Policy and then click Agree. 
Set up your Google My Business listing
Step 1.
On your computer, navigate here: https://www.google.com/intl/en_uk/business/ and use the button on the top right corner to sign into the Google account you want associated with your GMB page.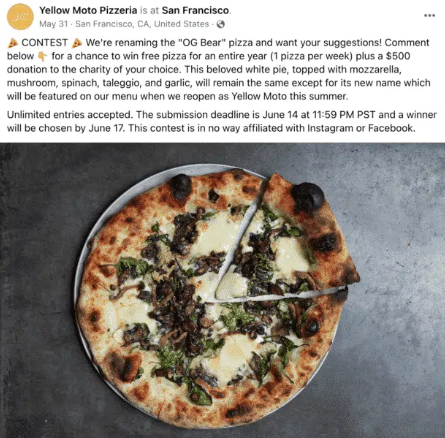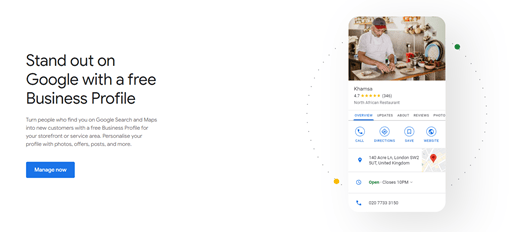 Step 2.
Enter your business name.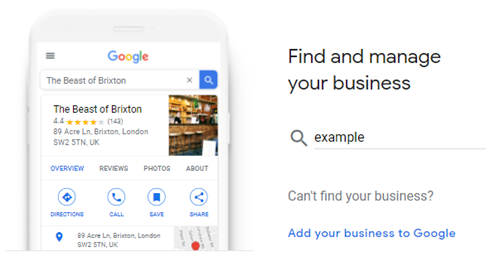 Step 3.
Select a business category. Try to select the most accurate business category as this will help Google find the right type of customers.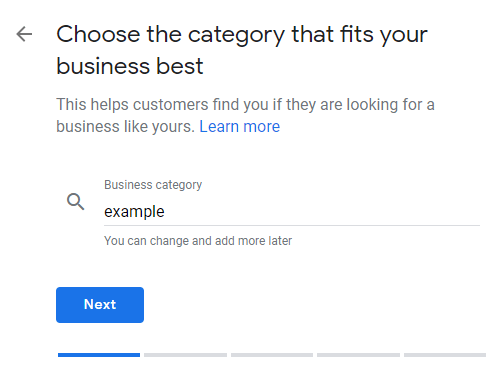 Step 4.
Add a location.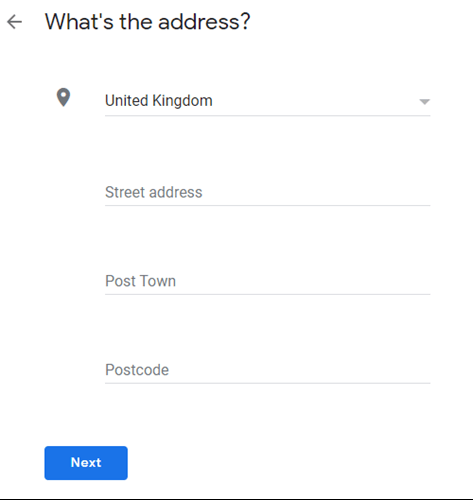 Step 5.
If your business will continue operating as a takeaway or click and collect service, make sure you select Yes, I also serve them outside my location.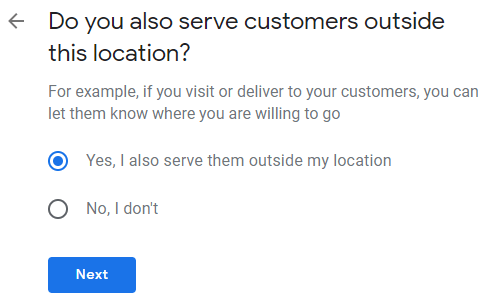 Step 6.
Select all areas your business will deliver to.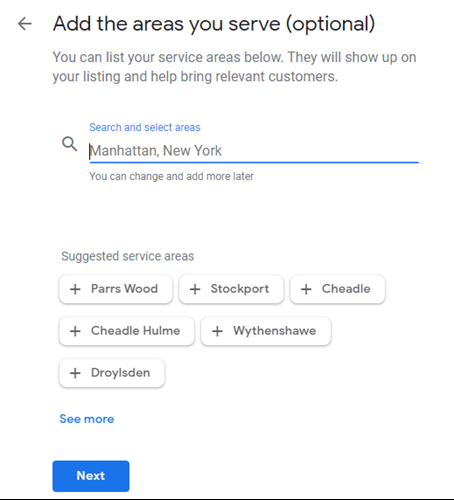 Step 7.
Add contact details. Make sure to double check these to ensure customers have the correct details when they want to contact you.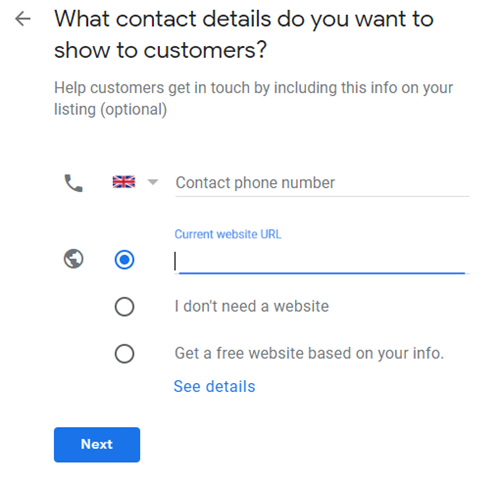 Step 8.
Verify your business on Google by postcard. Make sure to enter a contact name as the postcard will be posted out to you in the mail, so it's important that the postcard is addressed to a relevant person at your business.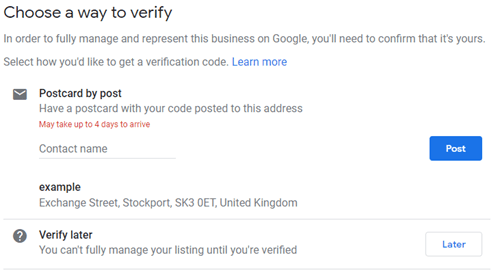 Once the postcard arrives, log into your GMB listing and enter the verification code found on the postcard. You can't fully manage your listing until your business is verified.
Optimise your GMB listing
Homepage
On the Homepage you can conveniently access different parts of your Business profile and make quick changes. If you want to make it clear to customers that you offer click and collect and delivery services, you should write it into the description of your business.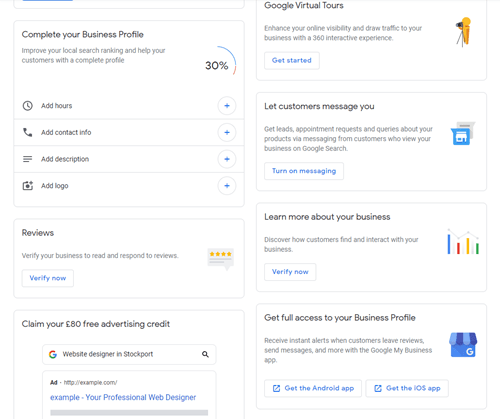 Menu
Use the navigation bar on the left to optimise your GMB listing.
Posts
If your business sells physical goods, you can create a post that entails the details of your products which can then be viewed on Google search.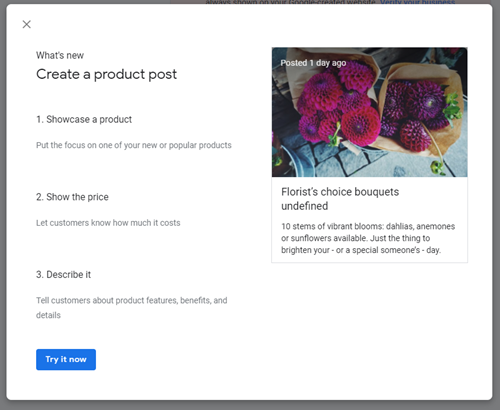 Info
Select Info to fill in details of your listing to make it easier for customers to find you.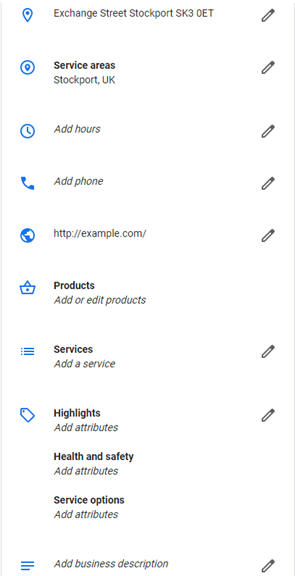 Insights
Insights will provide you data on how your business listing is performing. Ensure your listing is verified so you can optimise your listing based on this data.
Reviews
You can view and respond to customer reviews left on your listing on this page.
Messages
Customers can message you through your business listing which can be managed on this page.
Photos
Manage the photos that appear on your business listing on this page. You can upload a logo, cover photo, videos and images of the interior of your business here.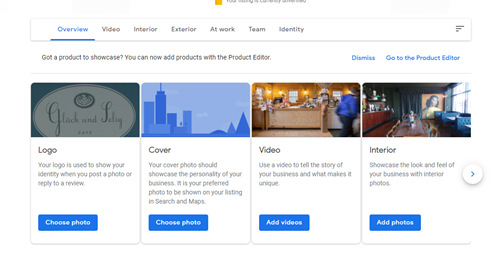 Choose the most accurate image for your cover photo as this will show customers what your business looks like and will be visible up front and centre on your listing.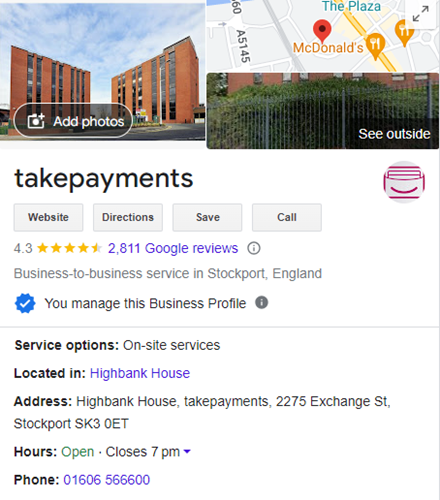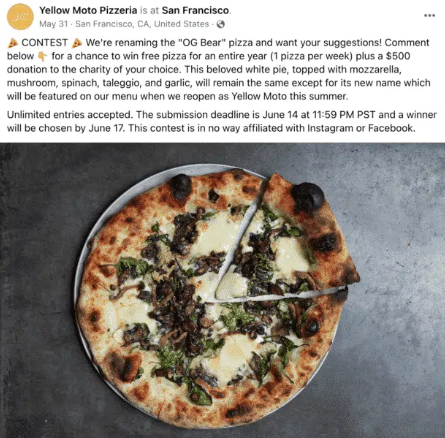 Products
Manage your products on this page to show customers what you have in stock.
Services
Add multiple services to your listing as your business evolves.
If you are offering click and collect and delivery services, you can create Custom services to reiterate these services. Simply click Add customer service and type in Click and collect available, then Save. Add another for Delivery available.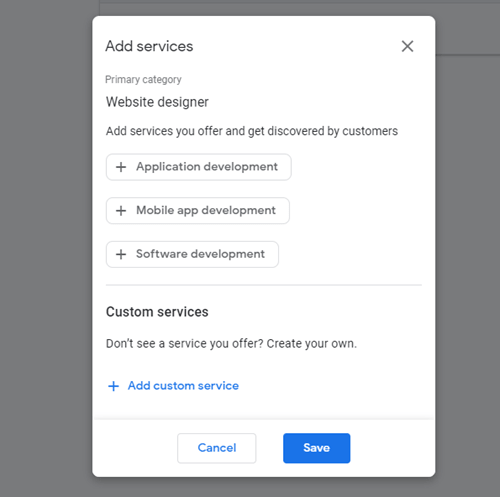 Users
Use this page to manage users of your listing. You can add, remove and limit access to individual users.