Marketing Moments

The Essential Marketing Moments Calendar for Small Businesses
Welcome to the 2022 Essential Marketing Moments Calendar.
Our easy to use, interactive marketing calendar for 2022 has been designed to help independent retailers and small businesses plan ahead with no fuss! We know that you are very busy and don't always have time to think about your marketing activity, and this is where we can help.
Using Google, the world's biggest search engine, we uncovered what people are searching for throughout the year. From wedding season to festival season, sporting events and the Queen's Jubilee, we have got you covered.
Each entry in the Marketing Moments is based on what the world's biggest search engine finds out about your customers. And that's a lot, because there are 3.5 billion searches every day - in the UK alone.
We have looked at the main events and special occasions set to take place this year which resulted in a wealth of insights of what people search the internet for in relation to them. And to help predict the upcoming trends this year, we partnered again with renowned futurologist Tracey Follows to predict what the top trends and hit products will be in 2022.
Tracey was instrumental in sharing what the most popular trends and products will be this year, which we hope you will find helpful in finding new exciting revenue-generating opportunities. Click or scroll through the calendar months below to discover lots of great Marketing Moments. And when you see a date with an expand icon in the corner, click on it to read more about that day's marketing opportunities.
January
What our Futurist predicts...
We're all more aware of our wellness after the last two years, and our dietary habits are changing as a result. Plant-based diets have never been more popular and Veganuary is the perfect time to try a temporary change which might become permanent. Fish-free tuna, milk alternatives such as barley or pea and Aquafaba will be on our shopping lists in 2022.
Mon
Tues
Wed
Thu
Fri
Sat
Sun
Click
to expand

Veganuary
Dry January
Ginuary
New Year's Day
Start of the 4 Ashes test

Diet peak searches
Golden globes

House plant week
Wedding Cake Searches begin
Start of the final test of the ashes
New year resolution fail day
Brew monday
Peak search in Wedding Inspiration
Winnie the Pooh Day
Australian Open Tennis Starts

National Cheese Lover's Day
National Storytelling Week
Grammy Awards
Get ready for Nutella Day
February
What our Futurist predicts...
With casual dating a lot more difficult these days, people have been taking stock and re-evaluating what they want in a partner. Recent survey data shows that a decline in negative dating behaviour such as ghosting and catfishing is taking place, but with the pandemic sapping people's confidence for meeting in real life, and increasing social anxiety, will 'dating coaches' be this year's big trend?
Mon
Tues
Wed
Thu
Fri
Sat
Sun
Click
to expand

Valentine's Shopping Begins
LGBT History Month
Wear Red Day
Winter Olympic Games Begin
World Nutella Day
6 Nations begin
National Yorkshire Pudding Day
National Sickie Day
Children's Mental Health

National Pizza Day
Searches for flowers and chocs begin to rise

Valentine's Day
Half term starts
Random Acts of Kindness

National Drink Wine Day
London Fashion Week
Book your summer festival tickets

Bikini shopping begins
Fairtrade Fortnight starts
Spring into Easter Searching
Searches for Spring Fashion
March
What our Futurist predicts...
With families spending more time together, fun initiatives that connect children, adults, friends and fans are big. World Book Day is the perfect example, and with Jamie & Rebekah Vardy's first storybook for children due to be published on that day, 'sloths' like Cedric could become a new favourite dress-up for kids. For adults, colourful catsuits and corsets are making a comeback, so we'll watch out for those at the Oscars this month too.
Mon
Tues
Wed
Thu
Fri
Sat
Sun
Click
to expand

St. David's Day
Pancake Day
Winter Paralympics begins
Women's Cricket World Cup begins

House buying starts to peak
Searches for Mother's Day Gifts peak
International Women's Day

Nutrition and Hydration Week
Cheltenham Festival begins

English Tourism Week
Comic Relief
April
What our Futurist predicts...
Our immune systems have been through a lot lately so we'll be more aware than ever, of how our body's defences protect us against infection. It's estimated that around 2 million people around the UK have a food allergy and with these on the rise everywhere, National Allergy Awareness Week, might be more high-profile than ever. Given that the range of foods to which people are allergic has widened, people will be searching for foods that are 'free-from'. Milk-free chocolate and using rice-based substitutes, is a growing confectionery trend.
Mon
Tues
Wed
Thu
Fri
Sat
Sun
Click
to expand
International Children's Book Day
Ramadan begins
Schools Easter holidays begin
Stress Awareness
Start of the UK Financial Year
US Masters Begins

Aintree Grand National Ladies Day

Peak in Searches for Beer Gardens
National Pet Day
Coachella Starts
Good Friday

Easter Monday
Searches for gardening peak
National Tea Day
Queen's 96th Birthday


National Hairstylist Appreciation Day
May
What our Futurist predicts...
It will be the first full season with football fans back in the stadium. Clubs have reacted to the idea of vaccine passes within venues saying they are doing their best to update fans on the new rules. Noisy stadia will be back full of chanting and cheering from the those in attendance but what of those denied entry? Expect some long-time season-ticket holders to get together to create brand new online-only fan communities who will watch and support their teams remotely.
Mon
Tues
Wed
Thu
Fri
Sat
Sun
Click
to expand

Wedding Season begins
Big Asthma Bake Sale
Bridesmaids Dress Search Peaks
May Bank Holiday
MET Gala
Sun Awareness Week
Champions League semi-finals
Material Health Awareness Week


British Bunting searches increase
Getting ready for Prom
Rise in Searches for Graduation Hairstyles

FA Cup Final
Eurovision Song Contest Final
UEFA Europa League Final
Cannes Film Festival starts
Football: Final Fixtures of the Season

UEFA Conference League final
UEFA Champions League Final
National Biscuit Day
French Open begins

National BBQ Week
May half term begins
June
What our Futurist predicts...
This country has never seen a Platinum Jubilee. Queen Elizabeth II will be the first British monarch to celebrate 70 years of service. We can expect a host of public events and parties to celebrate this milestone but alongside that many more statues, iconography and pieces of public art. New generational art will be funded and installed throughout the year, reminding us of what binds us together. With an extra bank holiday to celebrate, we'll look forward to lots of food recipes, celebratory drinks, and limited edition products that carry the 'Jubilee' descriptor (remember Coronation Chicken?)
Mon
Tues
Wed
Thu
Fri
Sat
Sun
Click
to expand


National Fish & Chips Day
The Queen's Platinum Jubilee Bank Holiday
Platinum party at the palace
National Best Friends Day
World Oceans Day
World Gin Day
The Official Queen's Birthday

Grip it & Rip it as golf searches spike
Men's Health Week

Cupcake Day to support Alzheimer's Association
National Picnic Week
English Wine Week
Searches start for the perfect graduation gift

National Selfie Day
Summer Solstice
Peak searches for summer sales
Take Your Dog to Work Day

July
What our Futurist predicts...
As schools break up for summer holidays, more families will be trying to take trips away together, to limit the cost of testing and the impact of travel on the environment. Holidaymakers will be staying closer to home but taking holidays that last for longer. They will be opting for greener, healthier but cost-effective stays at hobbyist locations. A trend for getting back to nature will benefit UK seaside towns, activity centres, as well as educative retreats for cooking, writing and meeting other people who are into the same hobbies.
Mon
Tues
Wed
Thu
Fri
Sat
Sun
Click
to expand
Peak in searches for Bikinis
Tour De France starts

UEFA Women's EURO 2022 begins


The School Uniform Search Begins
Wimbledon Men's Final
British Open Golf Championships
World Pollution Day
Graduation Searches peak
Graduation hairstyle searches peak

Peak in searches for camping
School summer holidays begin

August
What our Futurist predicts...
The last of the barbecues and bank holidays for a while, will make National Burger Day a time to celebrate. The burger has an interesting history including being cooked by Genghis Khan's men who prepared meat patties, and favoured by German immigrants who brought Hamburg Sausage to the States. This year these multicultural perspectives on the Burger will be promoted in the media, alongside our love for the all-American classic. Maybe we'll even get a specially named Jubilee Burger!
Mon
Tues
Wed
Thu
Fri
Sat
Sun
Click
to expand

Most popular month for Weddings
National Girlfriend Day
National Chocolate Chip Cookie Day

International Beer Day
Edinburgh Fringe Festival

Afternoon Tea Week
International Cat Day 2022
Wedding Cake Search Peak
National Booklovers day

World Photography Day
Men's Grooming Day
Cupcake Day
Summer Bank Holiday

National Burger Day
GCSE Results Day
Reading and Leeds Festival

Halloween Searches begin to peak
September
What our Futurist predicts...
September is the month to review where we've been, and prepare for a colder climate to come. Changing our wardrobes from summer to winter, along with a wardrobe cull, is one of those key activities. This year do we really need to replace old for new? Buying only second-hand in September, and renting not buying outfits and accessories for special occasions will become more popular. And recycling our old clothes by making and mending or holding 'swaps' parties with friends or colleagues, especially during Recycling Week, will really take off this year.
Mon
Tues
Wed
Thu
Fri
Sat
Sun
Click
to expand

National Chocolate Milkshake Day
National Television Awards

100 days until Christmas
National Guacamole Day


World's Biggest Coffee Morning
October
What our Futurist predicts...
Halloween gets larger and more Americanised every year but 2022 will be a little different. Sugar-free treats and fruit-based alternatives will be on hand, along with new Halloween fragrances as we end up spending more time indoors than out. Metallics and dark palettes continue to be popular but our home decor will be joined by more rustic, organic and natural elements together with handcrafted details giving Halloween a more homely, vintage feel this year.
Mon
Tues
Wed
Thu
Fri
Sat
Sun
Click
to expand

Stoptober
Black History Month
Sober October
London Marathon
National Brunch Weekend
Rugby League world cup begins
Christmas Shopping Searches Increase
World Porridge Day
Peak searches for pumpkin patches

Searches for last minute halloween costumes peak
International Gin and Tonic Day

Searches for Christmas songs begin to peak
Peak searches for pumpkin carving
Autumn half term begins
National Cheese Toastie Day
National Black Cat Day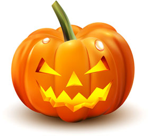 November What our Futurist predicts...
By November, stress will be building up and so National Stress Day will try to build awareness around personal anxiety. The stress of the forever-changing rules, along with health worries in general, collide with the build-up to Christmas. If inflation continues, money worries may also be in play so Black Friday might be the busiest we have ever seen. Ironically, Cyber Monday will encourage us to spend more time online so this month more young people will choose a digital detox, putting down their mobile phone, to take long walks in nature, and appreciate the beauty of autumn.
Mon
Tues
Wed
Thu
Fri
Sat
Sun
Click
to expand

National Stress Awareness Day
Womens rugby league world cup final
Rememberance Sunday
World Kindness Day
Searches for Black Friday offers begin to peak

FIFA 2022 World cup starts
Searches for xmas gifts begin to rise
Searches for Mince Pies increase
Cyber Monday
Christmas is coming!
December
What our Futurist predicts...
There is no doubt that economic pressure, as well as the inability to travel widely, will mean more people want to stay local for Christmas shopping. Independent businesses will be looking for extra support and running initiatives to encourage consumers to spend with them. Shoppers will be looking for more personal, handcrafted and personalised gifts that can also help independent retailers. Locally made foods, wines and baked sweet-treats will prosper and the small business community will loudly promote each others gifting wares. At the same time, teens and gamers will be purchasing 'digital goods' as virtual gifts for their virtual friends online.
Mon
Tues
Wed
Thu
Fri
Sat
Sun
Click
to expand

National Hot Chocolate Day
World Cup Semi Final

World cup final
Hannukah Starts
Peak searches for Christmas recipes
Boxing Day
Summer Holidays Research Peaks

Planning for Veganuary begins
Hut, Hut Like

Thinking about Dry January
Peak in searches for fitness equipment