Marketing Moments

The ultimate marketing calendar for small businesses
There are so many marketing opportunities throughout the year to tap into. But with such a lot on your plate right now, it's too easy to miss out on the extra business they can bring.
Don't panic! We've compiled the ultimate Marketing Moments Calendar. It's an easy to use campaign diary, created to help independent retailers and hospitality businesses plan ahead with minimal fuss.
How do we know what people want and when? The answer is one word: Google. Each entry in Marketing Moments is based on what the world's biggest search engine finds out about your customers. And that's a lot, because there are 3.5 billion searches every day - in the UK alone.
The result is a wealth of insights, based on the year's main events and special occasions - and what people search the internet for in relation to them. And there's more. We've also hired renowned futurologist Tracey Follows to predict what the top trends and hit products will be in 2021. Great for helping you find fresh angles on familiar events.
Think of it as having your very own Marketing Strategist, passing exciting revenue-generating opportunities to you throughout the entire year!
Click or scroll through the calendar months below to discover lots of great Marketing Moments. And when you see a date with an expand icon in the corner, click on it to read more about that day's marketing opportunities.
Download PDF Version
January
What our Futurist predicts...
The pressure to start 2021 in great shape, or to regain one's physique and live up to those glamorous selfies will be present from January. With all the technology that has been gifted over the Christmas period, help customers to count the steps whilst shopping the sales by creating retail environments that encourage movement and action - or create tranquil spaces to help relax their busy minds.  
Mon
Tues
Wed
Thu
Fri
Sat
Sun
Click
to expand

Veganuary
New Year's Day
National Hangover Day
The UK is on a Health Kick!


Valentine's Gift Buying Begins
Masters Snooker

Bridal Hair Searches Peak
Blue Monday
Australian Open Begins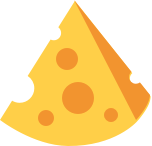 National Cheese Lover's Day

February
What our Futurist predicts...
We are now spending so much time with digital assistants that we probably have more to say to them than to our own spouse. We will even see a younger generation asking their digital assistants for Valentine's gifting advice. Well-planned romantic gestures and gifts that are delivered in a deliberately personal way, will make this year a Digital Valentine's Day.
Mon
Tues
Wed
Thu
Fri
Sat
Sun
Click
to expand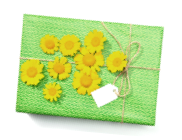 Mother's Day Gift Search Starts
Ice Cream for Breakfast Day
Six Nations Begins

Valentine's Gift Searches Peak
Yorkshire pudding day
Superbowl
Chinese New Year - Year of the Ox

Easter Searches
Half term
National Singles day

March
What our Futurist predicts...
You may be thinking about treating your mother to a spa day in March 2021, but plenty of consumers will be focusing as much attention on their beloved pets. Expect hordes of owners to start looking for puppy playgroups, grooming services, and new outfits as we move into spring. It's even predicted that, in the future, we'll be spending as much on pets as our nearest and dearest relatives!
Mon
Tues
Wed
Thu
Fri
Sat
Sun
Click
to expand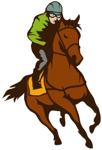 Searches for Race-Day Hair Peak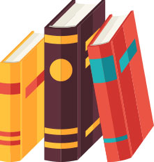 International Women's Day
Popcorn Lover's Day
Non Smoking Day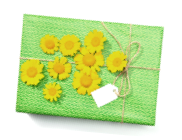 Cheltenham Festival Begins
Start of Spring
F1 Season Starts

Searches Peak for Dog Grooming Kits
April
What our Futurist predicts...
Easter entertainment is big this year. Not only due to the scheduled release of the latest Bond flick, but because spring has sprung and kids want to celebrate being out and about. Children's Book Day along with its costume competitions will be a big event, featuring characters from the books of Jacqueline Wilson, Michael Morpurgo, and Roald Dahl. There could also perhaps be more Wimpy Kids than we've ever seen before!
Mon
Tues
Wed
Thu
Fri
Sat
Sun
Click
to expand

James Bond - No Time To Die is Released
Good Friday

Easter Sunday
International Carrot Day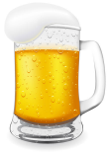 Beer Gardens
Easter Monday
Aintree Races Start
The Masters (Golf)
Aintree Ladies Day
Coachella starts
Record Store Day
Grand National

National Television Awards
National Tea Day
The Queen's Birthday
International Macaron Day
St. Georges Day
Ramadan begins
National Hairdresser Appreciation Day
May
What our Futurist predicts...
Big outdoor celebrations require two things: great gardens and fabulous gowns. I'm talking about the month of wedding preparations and last-minute purchases. For event organisers of all kinds, May is the month to get things right. Trends suggest an ever-increasing demand for natural, authentic, outdoor weddings with an intimate guest list and a theme of sustainability. You can expect plant-based meals and wedding favours that feature local produce.
Mon
Tues
Wed
Thu
Fri
Sat
Sun
Click
to expand

Wedding Season
Lemonade Day

International No Diet Day
Marvel's movie released
National Cosmopolitan Day
World Beer Pong Day
Eat What You Want Day
The Brit Awards
Hummus Day
World Cocktail Day
Chelsea Flower Show Begins
Chardonnay Day
World Whisky Day
PGA Championship
June
What our Futurist predicts...
From Wimbledon to Wonder Woman, the question of who's wearing what dominates this month. Glastonbury and London Pride will both feature over-the-top festival gear to make up a humdrum 2020. Pantone's colour of the year 2021 is called 'Illuminating' — described as a shade of yellow that is "optimistic like a sunshine-filled day". So, expect a few prom dresses and party outfits to feature Pantone's favourite hue.
Mon
Tues
Wed
Thu
Fri
Sat
Sun
Click
to expand

National Fish and Chip Day

Queen's Official Birthday
World Gin Day
National Beer Day
Royal Ascot
Clean Air Day
Ascot Ladies Day
International Picnic Day
International Sushi Day
Summer Solstice
Bring Your Dog To Work Day
July
What our Futurist predicts...
Tennis balls and rackets become popular search terms in July, which is unsurprising given that the Wimbledon Finals often capture the imagination of kids. In fact, all kinds of sports (from golf to tennis to swimming) typically find new fans this month. We can also expect some new fans of surfing, skateboarding, and speed climbing, given that these sports are debuting in the Tokyo Olympics.
Mon
Tues
Wed
Thu
Fri
Sat
Sun
Click
to expand
International Chicken Wing Day

Wimbledon 2021
Bikini Day

School Uniform Searches
World Chocolate Day
Bridal Hairstyles Peak Again
Men's Wimbledon and Euros Final

Searches for Golf Swing Upwards
School Summer Holidays Begin

Searches for Graduation Hairstyles
National Cheese and Wine Day
August
What our Futurist predicts...
Searches for uniforms, stationery, and sports kits begin to rise in August as parents' thoughts turn to 'Back to School'. January might be New Year, but August is the New You, as people also purchase style makeovers, new clothes, and haircuts. Two-tone hair in silver-purple and rosy-brown continue to be popular, as are all kinds of fancy hair accessories, pearls, and clips. 
Mon
Tues
Wed
Thu
Fri
Sat
Sun
Click
to expand

Most Popular Month For Weddings
Yorkshire Day
National Chocolate Chip Cookie Day
International Beer Day
Edinburgh Fringe Festival
Olympics 2021 Closing Ceremony
National Bakewell Tart Day
National Potato Day
World Photo Day
National Bacon Lover's Day
Men's Grooming Day

A-Level Results Day
Paralympics Start
GCSE Results Day
Leeds and Reading Festival Opens

Searches Peak Around Back to School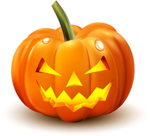 Halloween Searches Rise
Notting Hill Carnival
Summer Bank Holiday in England
September
What our Futurist predicts...
The search for Christmas shopping begins in September as the first festive trees and gifts start to appear on the high street. This is when the 'planners' get organised, ensuring everything is well-prepared before the big day — including online orders for the top toys before they go out of stock. This year expect bigger family gatherings, a plumper turkey, and a bolder set of decorations than ever before.
Mon
Tues
Wed
Thu
Fri
Sat
Sun
Click
to expand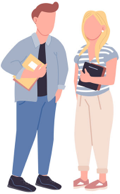 Freshers Prepare for University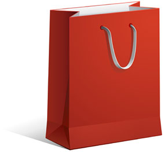 Christmas Shopping Searches Increase

100 Days To Christmas!
National Guacamole Day
National Fitness Day
Autumn Day
Sober October Searches Rise
Macmillan's Coffee Morning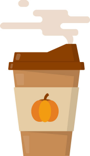 Pumpkins and Recipes Grow in Popularity
October
What our Futurist predicts...
The horror of Halloween: missing out on your favourite frightening costume, forgetting to buy enough treats, or looking for a dog spider outfit. The earlier the better this year, as people go all out to terrify their neighbours and give the kids a good time. All while adults swap recipes for homemade pumpkin-spiced lattes, which become so addictive they will soon become a year-round flavour staple.  
Mon
Tues
Wed
Thu
Fri
Sat
Sun
Click
to expand

Sober October
World Vegetarian Day
International Coffee Day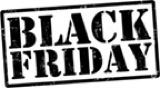 National Bookshop Day
Oktoberfest
Buy British Day
National Grandparents Day
London Marathon
National Poetry Day
National Kale Day
World Porridge Day
World Mental Health Day
National Road Pheasant Day

Last Minute Halloween Costumes

Halloween isn't just for humans

Sleigh Bells Ring, Are Ya Listenin'?

National Pumpkin Day
World Pasta Day
Movember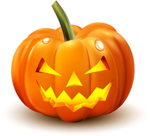 American Beer Day
National Black Cat Day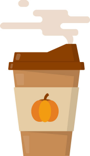 Pumpkin Spiced Latte
Wild Foods Day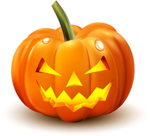 Daylight Saving Ends
Halloween
November What our Futurist predicts...
Remember, Remember the 5th of November! But also, remember the 26th of November – it's Black Friday. But for businesses who want to truly capitalise on this US tradition, the real date to remember is Nov 22nd — which is when most people will search online for Black Friday deals. My prediction is that Black Friday will become more prominent every year until it is eventually renamed "Black Monday to Friday."
Mon
Tues
Wed
Thu
Fri
Sat
Sun
Click
to expand

Grow Your Mo
World Vegan Day


Homemade Bread Day
Zinfandel Day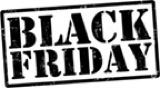 National Eat A Cranberry Day
December
What our Futurist predicts...
More people than ever will be doing their Christmas shopping online this year — possibly more than half of Brits. That doesn't mean less consideration will be going into the purchases, however. In fact, Xmas gifts in 2021 will prove to be more thoughtful than ever. Whether it be sustainable gift wrapping, local Xmas produce, or personalised presents, people will be ensuring that the message of Christmas gifting is intimate and personal. 
Mon
Tues
Wed
Thu
Fri
Sat
Sun
Click
to expand

Vegan Recipes
Christmas Season Offically Begins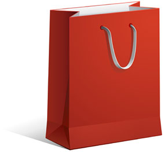 Online Christmas Sales Soar

Shoppers Support Small Business Saturday

Secret Santa
Vegan Xmas Feast
National Hot Chocolate Day
Finding the perfect gift 'for her'

Beginning to Look a Lot Like Christmas
Return Policy Panic
Christmas Eve

The Perfect Leftover Turkey Recipes
Boxing Day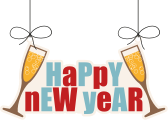 Party Planning
Bank holiday
Dry Jan
Time to Tighten the Purse Strings
"Can You Die From A Hangover?"

Low and No Alcohol Peak
New Year's Eve